In addition to supporting world-class residency training programs in Emergency Medicine, the Department also sponsors fellowship programs to those wishing to pursue additional training in the domains described below.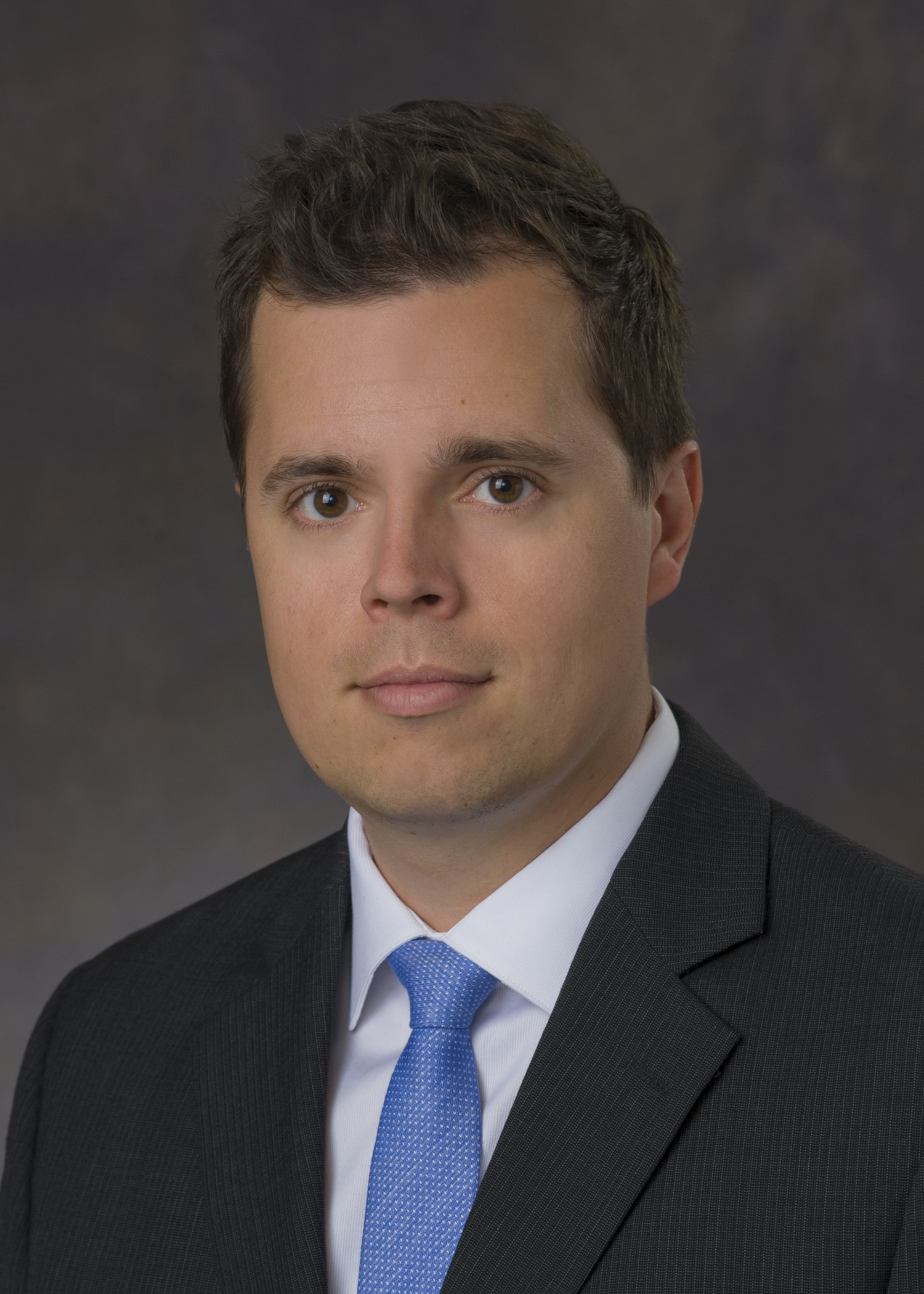 Dr. Adam Szulewski
Program Director, Fellowship in Resuscitation and Reanimation
Thank you for your interest in the Resuscitation and Reanimation Fellowship offered by the Department of Emergency Medicine at Queen's University.
The fellowship program is the first of its kind in North America. Established in 2008, it brings together doctors from different backgrounds to advance their understanding of resuscitation medicine, crisis leadership, research and education.
The program combines clinical experience in resuscitation medicine, significant exposure to learning and teaching with simulation, as well as regular academic sessions from resuscitation medicine experts. The program is flexible and can be tailored to each candidate's interests.
Our fellows are a highly motivated group of individuals from a variety of medical backgrounds. Our graduates have been successful in integrating and formalizing resuscitation medicine into their careers by pursuing clinical, academic and administrative roles related to resuscitation medicine.
Please see our website for more information (http://resuscitationinstitute.org/fellowship/) and don't hesitate to contact me directly if you have any questions.
Sincerely,

Adam Szulewski BSc, MD, FRCPC, MHPE
Assistant Professor, Department of Emergency Medicine, Queen's University
Program Director, Fellowship in Resuscitation and Reanimation
PhD Candidate, School of Health Professions Education, Maastricht University
Emergency, Trauma and RACE Team Physician, Kingston Health Sciences Centre
adam.szulewski@queensu.ca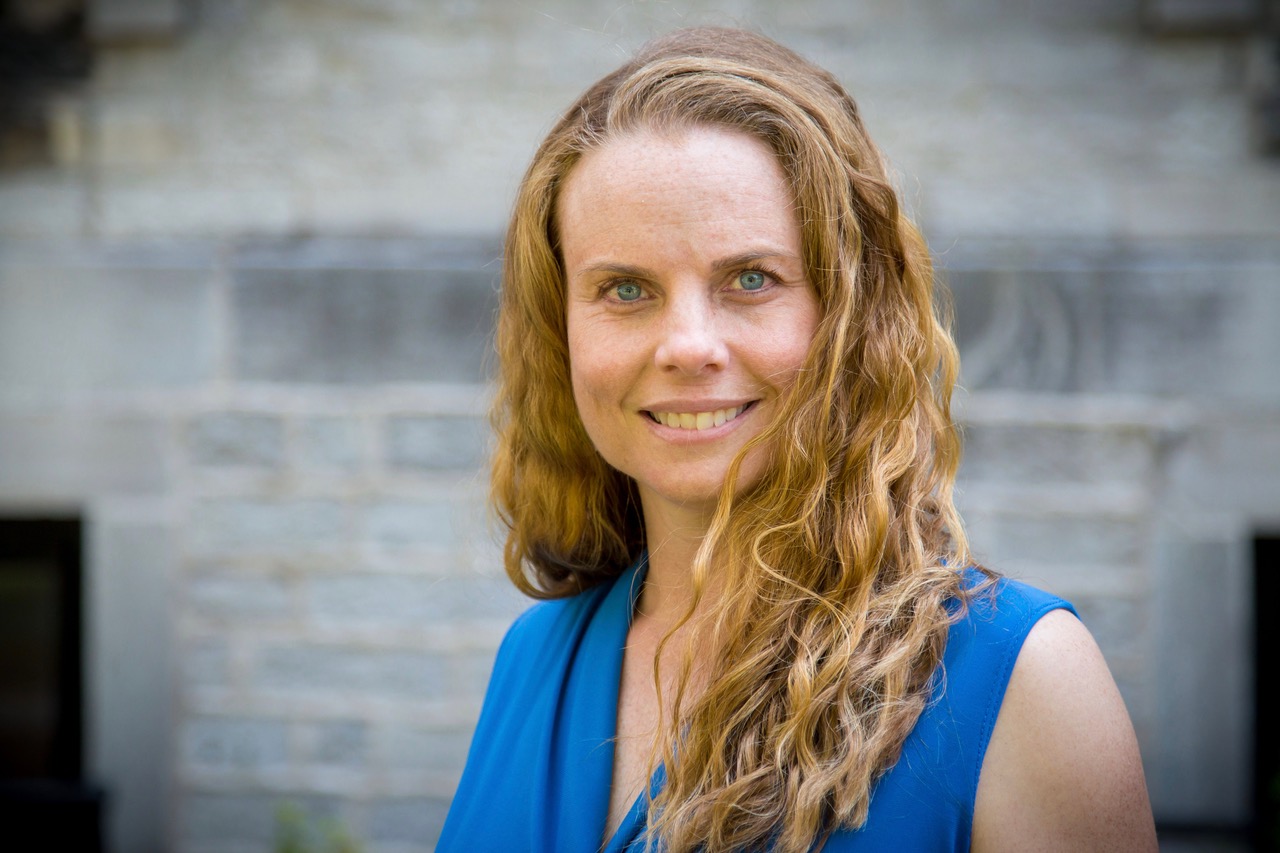 Dr. Susan Bartels
Program Director, International Emergency Fellowship Program
Overview



The Queen's University Global Emergency Medicine Fellowship is designed to prepare future leaders in academic international emergency medicine by providing training in emergency disaster response, humanitarian aid, international research and emergency medical systems.

The two-year fellowship is tailored to a Fellow's individual interests but is typically divided between a Masters of Public Health (MPH) degree, fieldwork, international emergency medicine training courses, research and clinical work as an attending physician in the emergency department.


Consideration will also be given to individuals completing a year of the fellowship within their FRCPC residency. In this stream, Fellows will have the option to work clinically as residents within the Queen's University post-graduate program.
Masters of Public Health Degree
For Fellows who do not already hold an MPH degree, the Fellowship will include an MPH at Queen's (or elsewhere as pre-arranged with the Program Director). Coursework for the degree will be taken throughout the two-year fellowship and will occur concurrently with clinical shifts, other academic courses and field experience abroad. For Fellow's already holding an MPH degree, one-year fellowships may be considered.


International Curriculum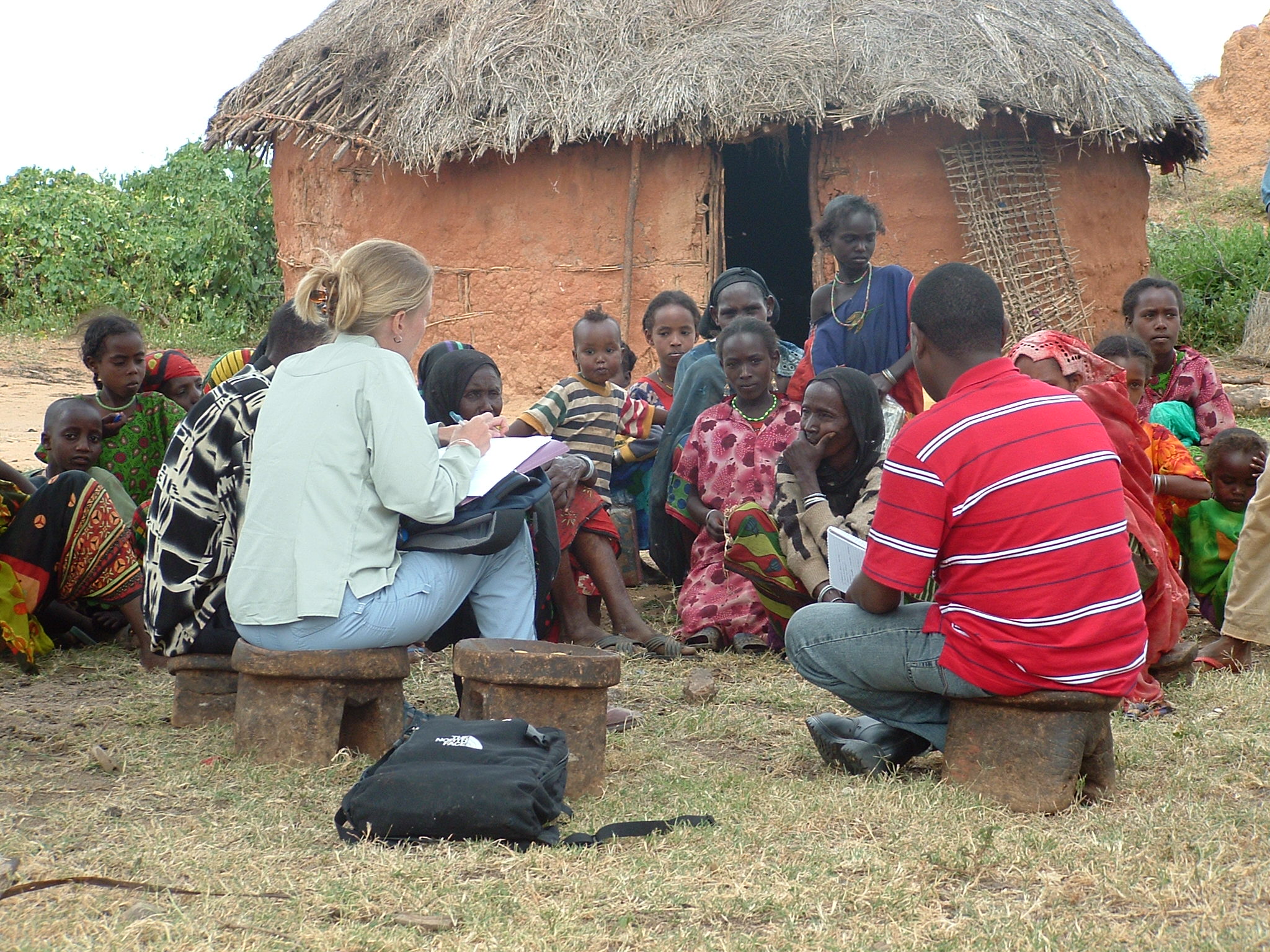 The international emergency curriculum includes a choice of courses within North American and abroad on a range of topics including:

1) Humanitarian/disaster response,
2) International study design/methodologies, and
3) Emergency medicine system development
Fellows also participate in the bi-weekly global health research lab meetings and in other global health activities at Queen's University including those offered by the Office of Global Health (schedule permitting).

International Field Work
Approximately four to five months will be spent working abroad. Fieldwork is arranged by the Fellow and supervised by the fellowship director. Fellows should take a leadership role during field placements with each experience designed to increase their knowledge base and opportunity to practice acquired skills.


Research
Fellows are required to complete at least one research project during their fellowship (suitable for publication in a peer reviewed journal). Fellows may develop their own project or take an active role in an ongoing project at Queen's University. Fellows will be strongly encouraged to write a global health-related grant throughout the course of their training.
Clinical Medicine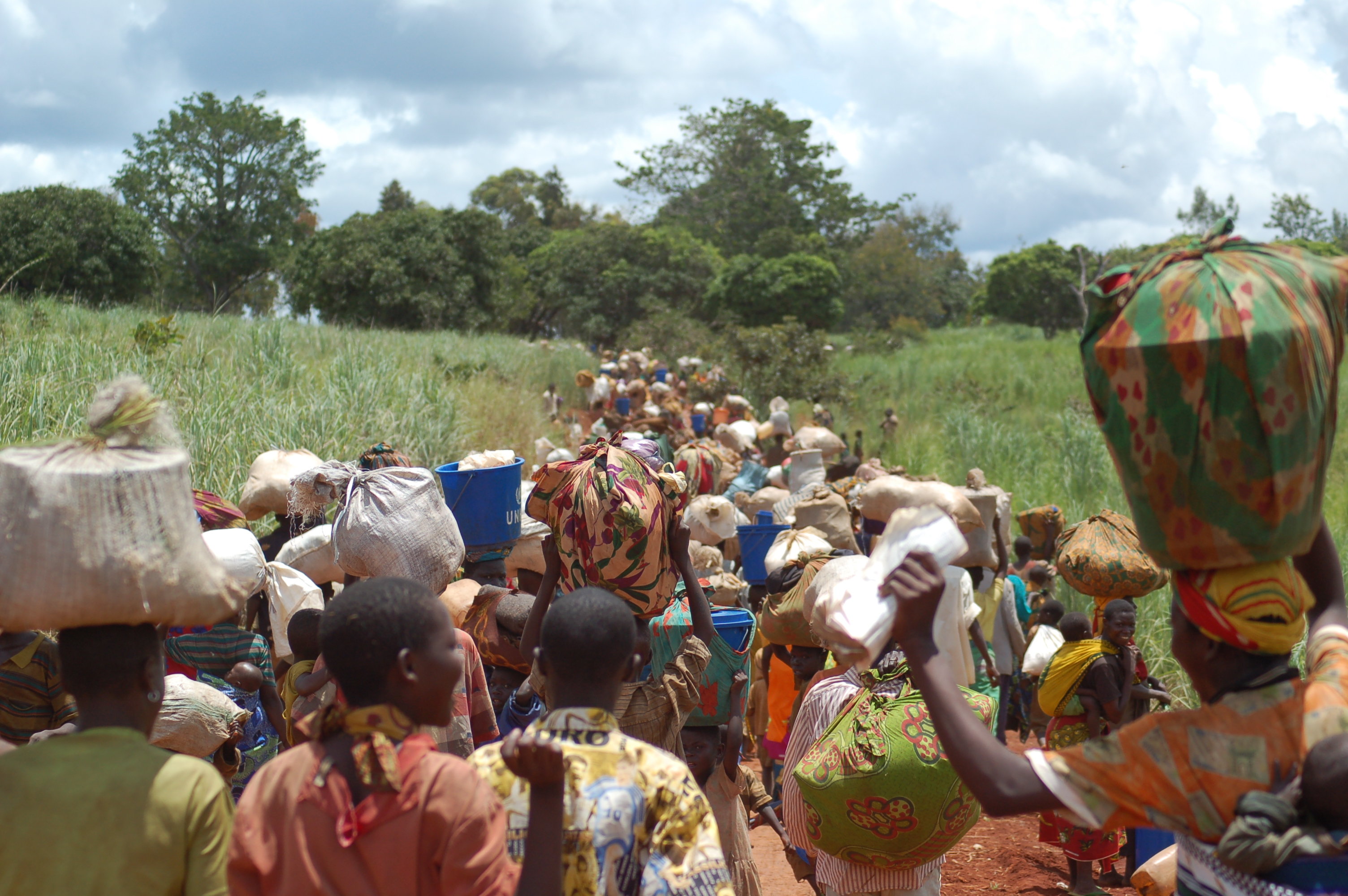 Clinical Medicine: In order to solidify their clinical skills, Fellows work part-time clinically in the emergency department of kingston General Hospital and at the Urgent Care Centre of Hotel Dieu Hospital. There is an expectation for Fellows to work an average of eight clinical shifts per six-week scheduling block. For those at the Faculty level, additional shifts may be picked up as timing permits when the Fellow is in Kingston. These additional shifts are remunerated at the departmental rate for clinical adjuncts. While working clinically, Fellows at the Faculty level supervise emergency medicine and off-service residents as well as medical students.
Follow us on Twitter!
@QemergGlobal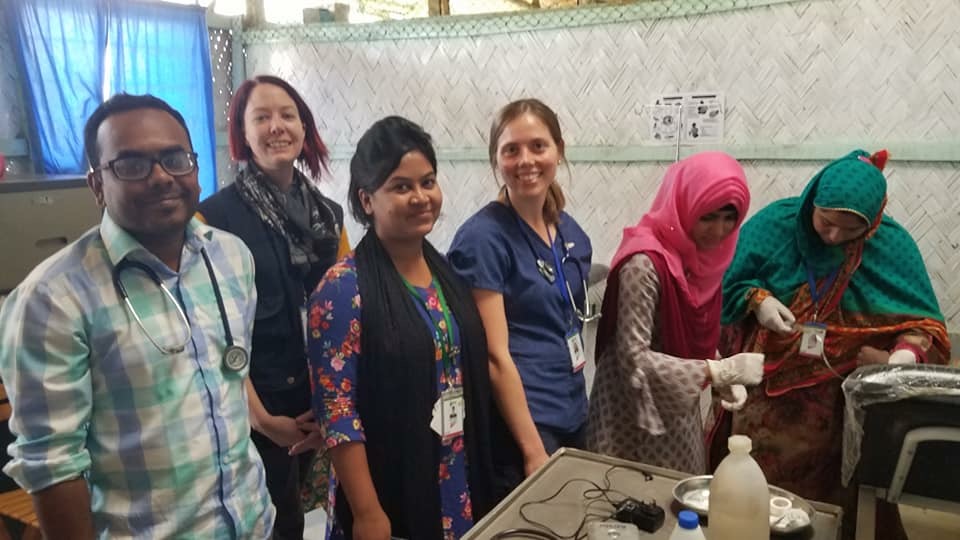 Global Emergency Medicine Faculty
Susan Bartels, MD, MPH, FRCPC
Program Director, International Emergency Medicine Fellowship
Clinician-Scientist, Queen's University

Colleen Davison, BSc/HBOR, BEd (OCT), MPH, PhD
Epidemiologist, Department of Public Health Sciences, Queen's University

Jennifer Carpenter, MD, FRCPC, CCFP, MSc
Director, Office of Global Health, Faculty of Health Sciences, Queen's University

Eva Purkey, MD, MPH, CCFP, FCFP
Global Health Director, Department of Family Medicine, Queen's University

Heather Aldersey, MS, PhD
Faculty Lead, International Centre for the Advancement of Community Based Rehabilitation, School of Rehabilitation Therapy, Queen's University

Kieran Michael Moore, MD, CCFP(EM), FCFP, MPH, DTM&H, FRCPC
Program Director of Public Health and Preventive Medicine
Professor of Emergency and Family Medicine, Queen's University

David Messenger, MD, MM, FRCPC, FCCP
Department Head, Department of Emergency Medicine, Queen's University
Global Emergency Medicine Fellows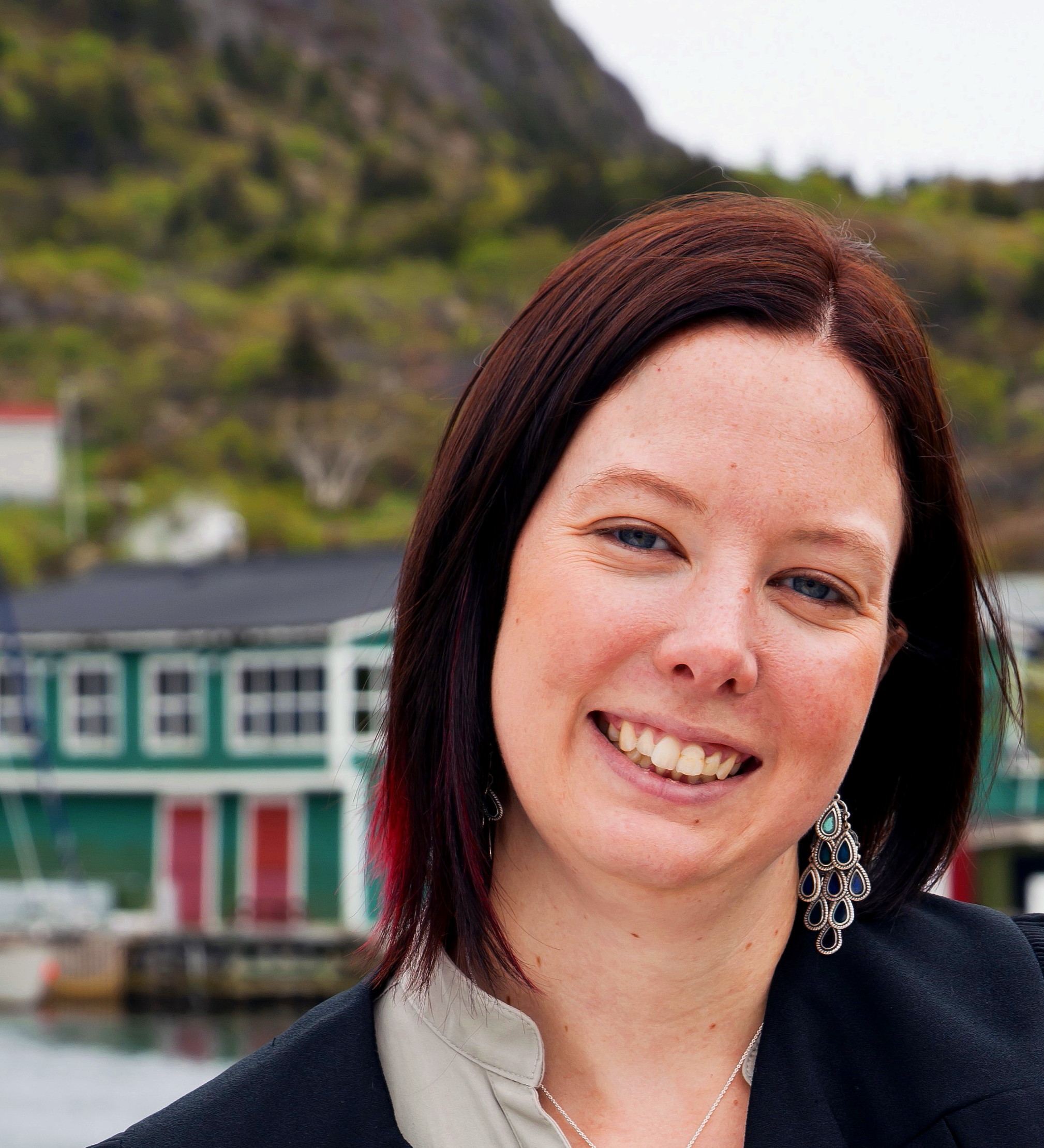 Dr. Amanda Collier

Amanda Collier is the inaugural fellow in Global Emergency Medicine at Queen's University. She received her MD from Memorial University of Newfoundland, and completed her Emergency Medicine training at the University of Ottawa. She also holds a Diploma in Tropical Medicine from the London School of Hygiene and Tropical Medicine.
Amanda has been passionate about global health since beginning her career in medicine. She has worked clinically in several communities in Tanzania and provided trauma care in South Africa. Her interests include health care in complex humanitarian emergencies and emergency medicine education and training in the developing world. She is also dedicated to advancing global emergency medicine as a subspecialty within Canada through increased exposure, education and collaboration across the country. She is thrilled by the opportunity to help create and develop the first Canadian GEM program at Queen's University.
Please feel free to reach out to Amanada at 17ac34@queensu.ca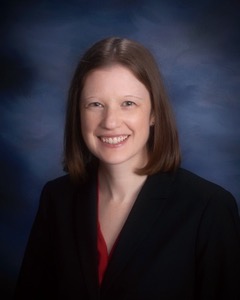 Dr. Jodie Pritchard
Already having a Masters of Public Health degree, Dr. Jodie Pritchard will do a one-year fellowship starting in July 2019. Dr. Pritchard has worked in Lao, Libya, Cambodia, and Ghana and therefore joins the program with considerable global health experience. She also worked as a paramedic, primarily a critical care flight paramedic, prior to starting medical school and will be working senior resident shifts when she is in Kingston during her fellowship training. We look forward to welcoming Jodie in July!