Dr. Adam Szulewski
MD, FRCPC, MHPE, PhD
Position(s)
Associate Professor
Educational Scholarship Lead, Postgraduate Medical Education
Program Director of the Fellowship in Resuscitation and Reanimation Medicine
Cross appointed to the Department of Psychology, Queen's University
Contact Info
---
Adam Szulewski is Associate Professor in the Departments of Emergency Medicine and Psychology, and Program Director of the Fellowship in Resuscitation and Reanimation Medicine at Queen's University.  Adam is interested in understanding how physicians think.  His academic work focuses on the application of cognitive load theory to medicine as well as the development and assessment of medical expertise.  Adam completed his emergency medicine training as well as a fellowship in resuscitation and reanimation medicine at Queen's University.  He completed a Master of Health Professions Education at Maastricht University where he also received the best dissertation award for his PhD thesis on physician expertise development in resuscitation medicine. Adam is currently the Educational Scholarship Lead for postgraduate medical education at Queen's and a Clinician Educator with the Royal College of Physicians and Surgeons of Canada.
Watch Dr. Szulewski speak about his research in his talk, "An ER doctor's secrets for peak performance"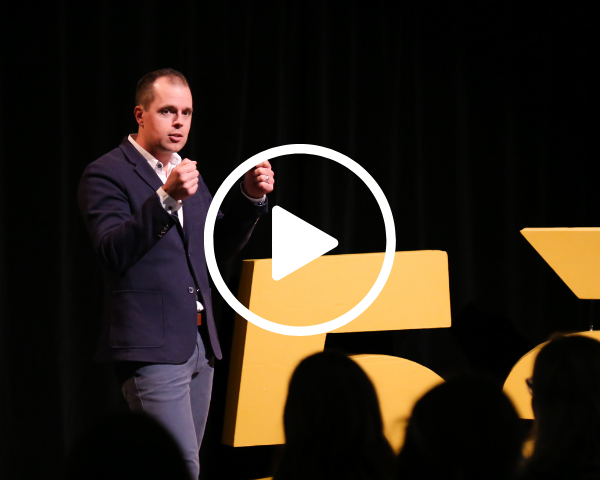 We often don't think about 'how we think', but Dr. Adam Szulewski has focused much of his research career on just that. As a clinician scientist working in the emergency department of a busy hospital, Dr. Szulewski studies cognitive overload and how people can think clearly to successfully navigate high-stress, high-stakes environments no matter the situation.